Children's workshop: make a nice paper bag for your INDIAKA® cyclamen!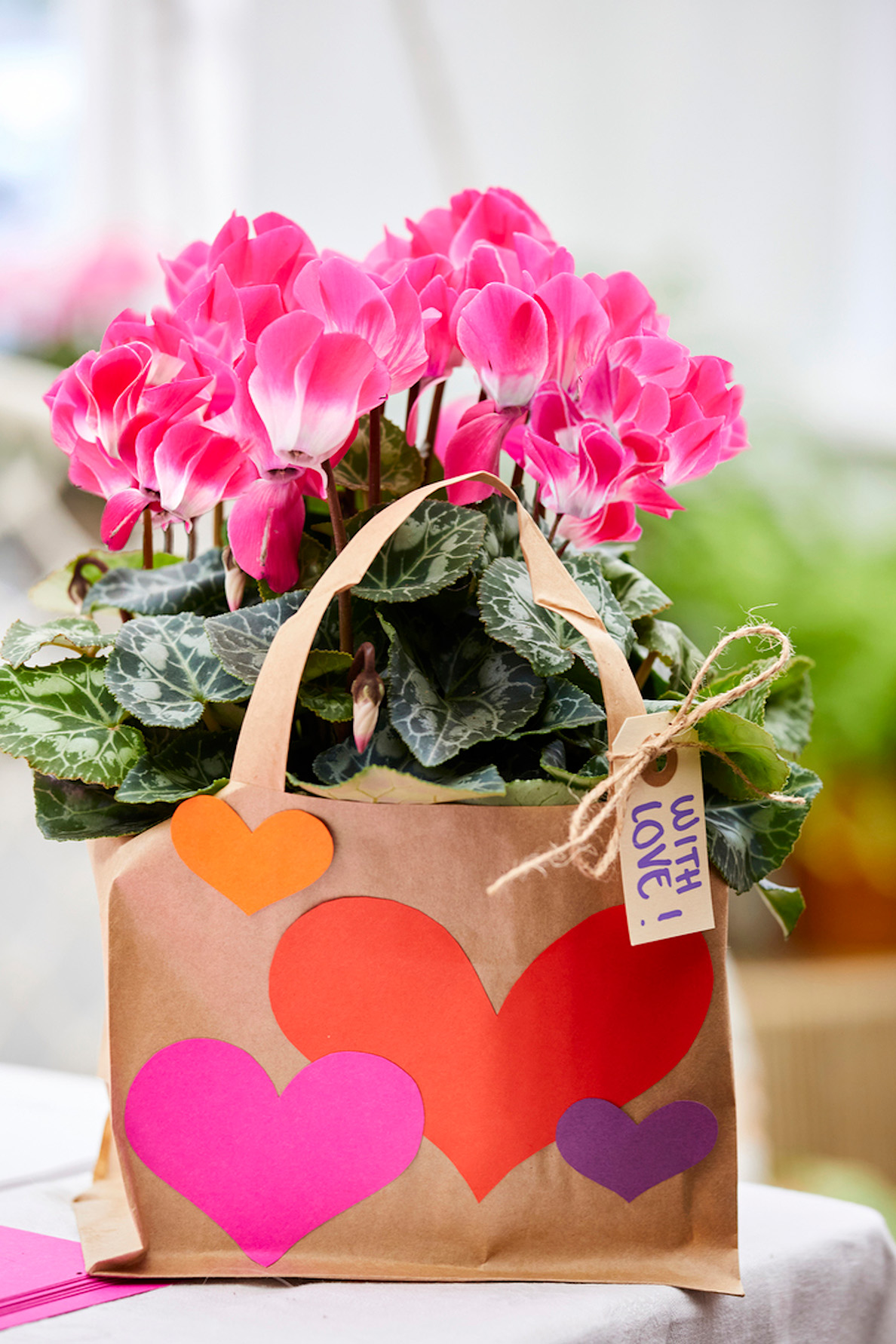 Simple, creative and perfect for a little crafts workshop with the kids: an INDIAKA® cyclamen in a beautifully decorated paper bag. You'll end up with a wonderful, personalised floral gift that the recipient will love!
For this bit of DIY, you'll need an INDIAKA® cyclamen, a small paper bag (but big enough for the flowerpot), quite thick drawing paper in the colours of your choice, a pencil, scissors and glue.
Let's go!
Step 1: Draw the desired patterns in pencil on the drawing paper.
Step 2: Cut them out and arrange them congruously on the paper bag.
Step 3: Stick the paper cut-outs to the bag with glue and leave them to dry, then place the cyclamen inside the bag.
If you wish, you can personalise the gift by attaching a label with a few words.
And there you have it, the small, brightly coloured and flowery bag is ready to be given to someone as a gift.