Make a nice felt pot cover for your INDIAKA®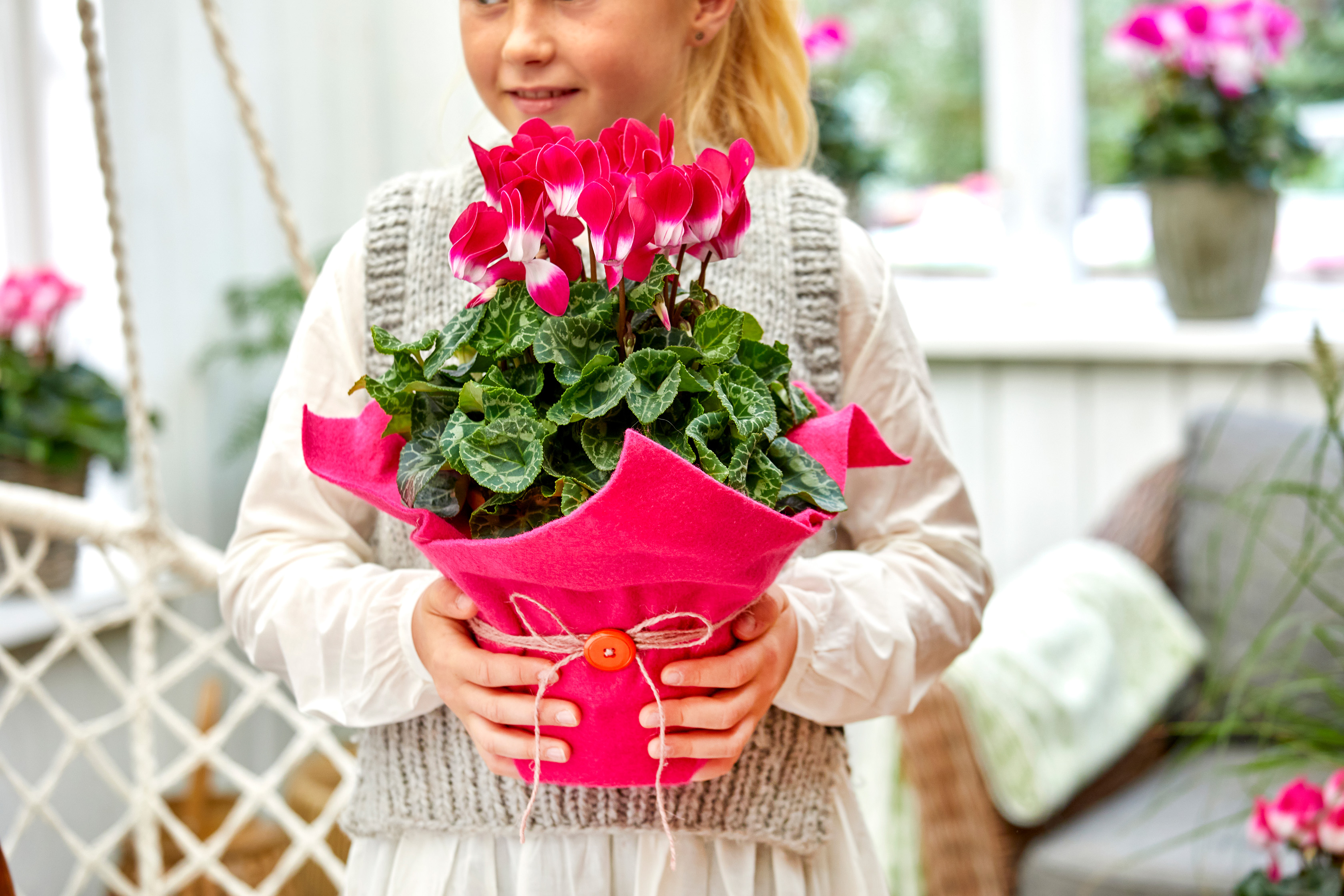 An INDIAKA® cyclamen covered with a nice, home-made, felt planter cover is a charming, colourful and cheerful gift idea. It's also quick and easy to make!
You will need:
– INDIAKA® cyclamen
– felt to match the colour of the flower; – – coloured jute string;
– hot glue gun;
– scissors; and
– decorative button.
How to make it:
Step 1: Cut out a square of felt. This should be large enough to fully cover the flowerpot and extend a few centimetres beyond the rim of the pot.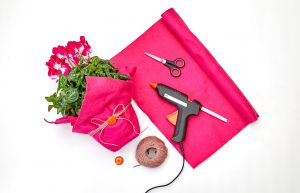 Step 2: Place the flower pot in the middle of the felt piece. Fold the opposite corners of the fabric upwards so that the top edge of the pot is covered.
Step 3: Tie the felt pot cover to the pot using the jute string. Wrap the string around the pot several times, then make a firm knot.
Step 4: Stick the decorative button to the middle of the knot loop with hot glue.
And that's it!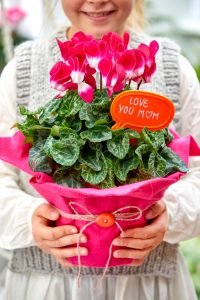 Tip: If you wish, you can also add a small personal message to this wonderful gift on a mini garden slate.