OUTDOOR ATMOSPHERE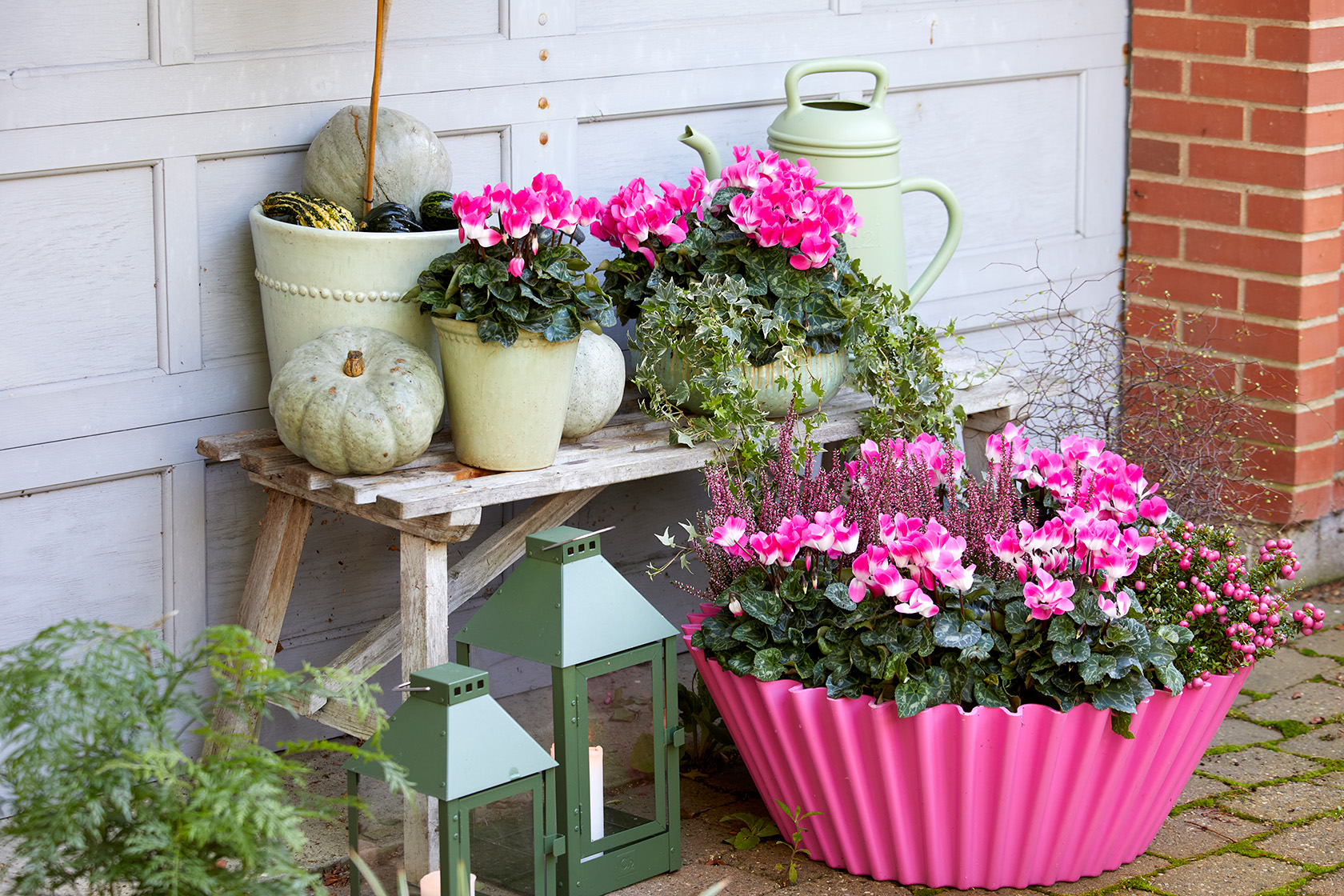 A thing of beauty for yourself that also astonishes passers-by.
Not everyone is aware, but in most temperate climates, cyclamen are also, and most notably, excellent outdoor plants.
With INDIAKA®, your planters will take on an ultra-modern style and offer surprisingly sophisticated tones.
Whether on a balcony, terrace, garden or flower bed, INDIAKA® will brighten up your outdoors spaces with colour and joy.